Step 1: Creating your

Magic Home

cloud account
In order to control your smart light with the Google Assistant or control them remotely, you need to create a Magic Home cloud account and signed in.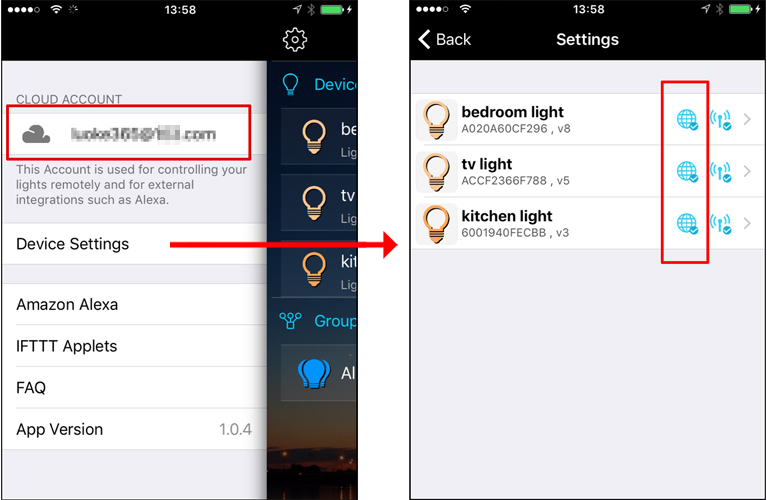 Step 2: Add your light and modify the name
make sure there's at least one smart light in device list, and enabled your lights for remote control.
In the "Home" page, long press on the light you wish to rename.
Step 3: Add Home Control Action
Add device in Home Control of the Home app. Select "Magic Home WiFi".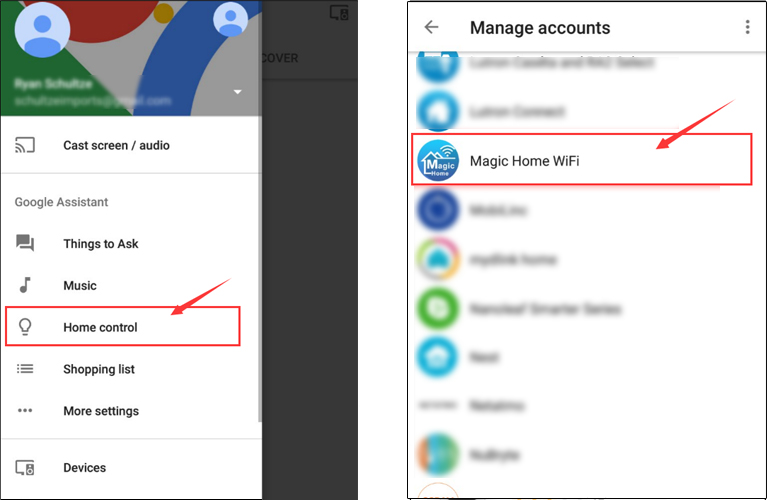 Step 4: Login with your app account
Enter your app account and password to finish the account linking. (using your Magic Home cloud account you used in step 1). Your device should be listed in Home Control device list now.
Step 5: Control your light
At this point, you're all setup. You can now control your lights by issuing voice commands.
Supported Commands:
Say "Ok Google" or "Hey Google", then..
Turn on <light name>
Dim <light name>
Brighten <light name>
Set <light name> to [50%]
Dim/Brighten <light name> by [50%]
Turn <light name> [color]
Turn on/off all the lights
Is <light name> on?
Changing colors on your lights
Color Options for Google Home control of your smart device:
Blue
Crimson
Cyan
Fuchsia
Gold
Green
Lavender
Lime
Magenta
Orange
Purple
Red
Salmon
Sky Blue
Teal
Turquoise
Violet
Yellow